The Most Reliable Place to Buy Facebook Likes
1000 Fans
now for
₹5999
5000 Fans
now for
₹35999
10000 Fans
now for
₹ 49,999
25000 Fans
now for
₹ 89,999
50000 Fans
now for
₹ 1.5 Lakh
Top Reason to BUY from Us:
One way to increase your Facebook fan following is to get number of likes from top notch sellers present on the web. This also helps in increasing your online visibility. Also, you cannot underestimate the strength of connecting with innumerable fans who can offer recommendations to others. Some of the salient features of the service we offer include:
Boost Traffic & Sales

Absolutely Safe

Secure Transaction

Fast Delivery
Amazing Prices

No Login Details Required

Trust & Credibility

Strong Support
Utilize the Marketing Power of an Online Fanbase
The rapidly growing industry of Online Marketing requires certain skills that are to be implemented for successful campaigning. Sharing of music, images, videos; link pushing and promotion on Facebook is not enough for attracting the attention of more users to increase your fan following. You need to be more creative in order to grab the attention of users and encourage them to like your page. Many artists and businesses have benefited after buying Facebook Likes from us. Ginger Domain can help you by attracting more and more customers through this social networking site.
Creatives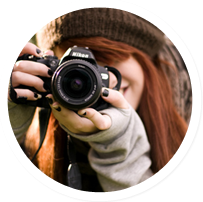 Bloggers
Entertainers